Thank you to all those who supported our 2016 FCS Golf Classic! More than 100 golfers turned out for the event on Monday, June 27th at Navesink Country Club to compete for prizes and raise funds for essential community programs and services. Gorgeous weather, great food and outstanding auction items, coupled with the support and enthusiasm of FCS staff, volunteers, and the golfers who attended helped make this year's fundraiser a huge success. Special thanks to our 2016 FCS Golf Classic committee and committee chairs Ron Gillaspie, Anthony Frigoletto and Mark Stoll, and to the Navesink Country Club for its incredible support in hosting the tournament
The winners of the 2016 tournament include:
First-place low gross/men, Mark Stoll, Anthony Frigoletto, Mat Skirkanich and Jack Skirkanich
First-place low gross/women, Nancy Del Priore, Pat Sullivan, Susan Kelly and Michelle Mandia.
First-place team net/men, Ryan Gillaspie, Brian Micioni, Tim Despo and Michael Daley; second place, Michael Anderson, Michael Dunbar, Hugo Estigarribia and Michael Barna; and third place, Chuck Kelly, Jim Guerin, Tim Guerin and Enzo Vatulli.
First-place team net/women, Donna Robinson, Nancy Maloof, Ursula Atkinson and Linda Sharkey; second place, Lori Gaughrin, Pat Laird, Carol Barham and Sandy Davis
The winner of the Men's Longest Drive went to Chris Rowland and Men's Closest to the Pin, Jonathan Chachko.
The winner of the Women's Longest Drive was Carol Barham and Women's Closet to the Pin was Jennifer Binns.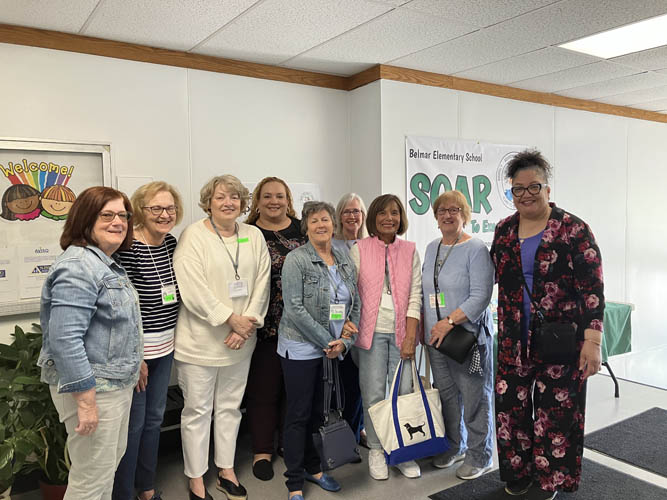 We are grateful for the generosity of this year's sponsors whose contributions will help provide funding that is essential to carrying out our Mission, including our Platinum Sponsors, The Mel Karmazin Foundation and RSI Bank; our Cart Sponsor Tom's Ford; our Gold Sponsors Boynton & Boynton, Scott & Janet Garley, Komar Family, The Kurr Foundation, Michael & Ellen Lospinuso, John & Debbie O'Donoghue, Saker ShopRites, Torcon, Inc. and Wells Fargo; our Putting Contest Sponsors Frank & Brenda Mergenthaler and Pimco; our Watering Hole Sponsors, New Jersey Natural Gas and Global Liquidity Partners, LLC; our Putting Green Sponsors, Monmouth Medical Center and New Jersey Natural Gas; and all of our Tee Sponsors and Patrons. Thank you also to Michael & Nancy Del Priore for providing the sleeve of balls.
Visit our 2016 FCS Golf Classic Photo Gallery.
Planning is already underway for next year's tournament. Be sure to stay updated on upcoming events and tournament photos by following us on Twitter, Instagram and Facebook. #FCSGOLFCLASSIC
---